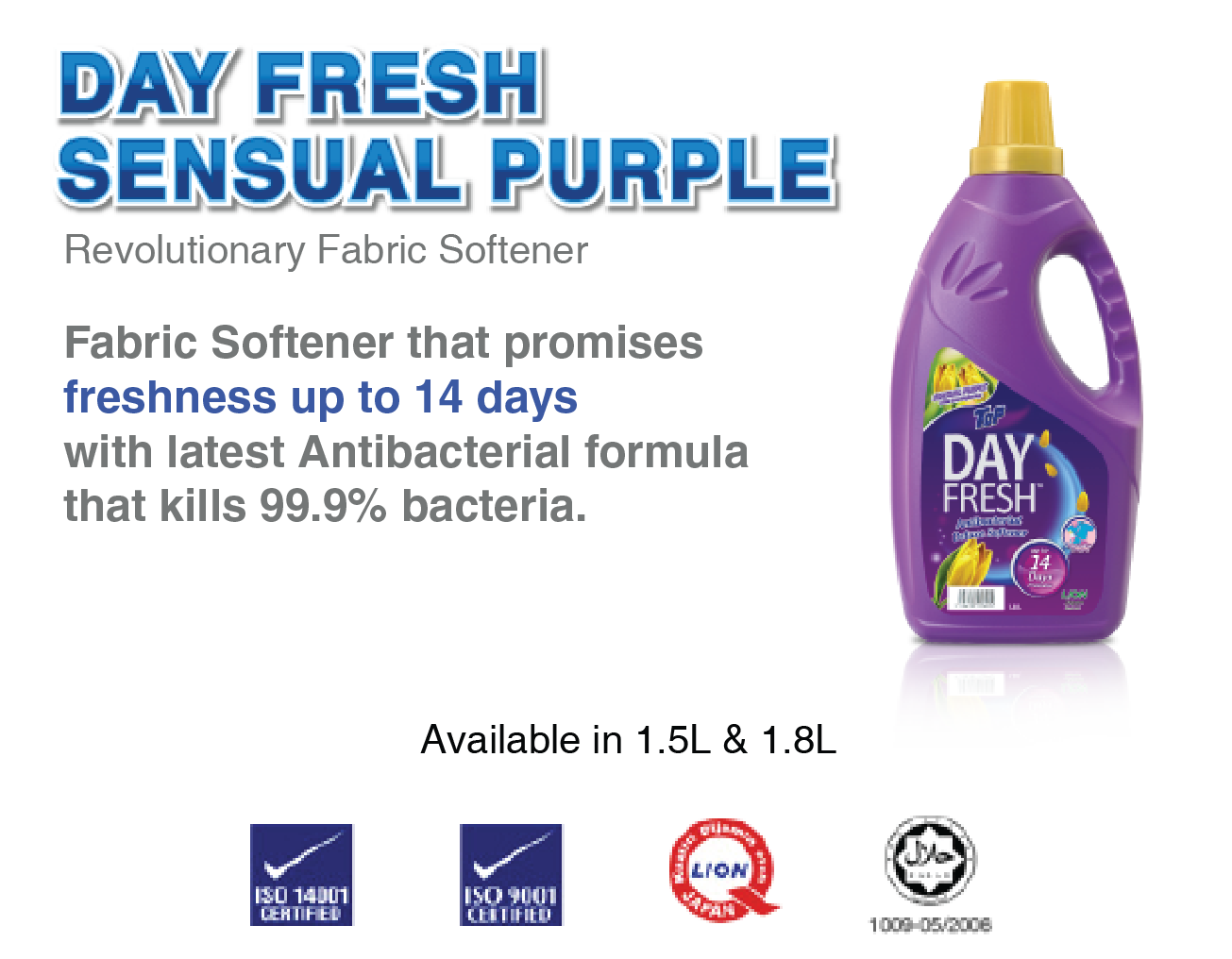 Revolutionary Fabric Softener
Fabric Softener that promises
freshness up to 14 days
with
latest Antibacterial formula
that kills 99.9% bacteria.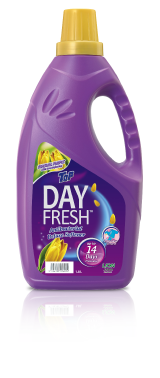 Available in 1.5L & 1.8L

Long lasting fragrance
and freshness on
fabric for up to 14 days



Other Variants
ADDITIONAL BENEFITS
Easy ironing
Leaves clothes soft
Reduces static cling
Reduces wrinkles
DO YOU KNOW?
Facts about TOP Day Fresh
3
-in-
1
Fabric Softener
Unique "Follow-You" fragrance that promise freshness up to 14 days

Feel the release of fresh burst of fragrance last from wash to wear.

Anti-bacteria

Maximum hygiene protection, 99.9% Anti-bacteria.

Malodour control

Guard against foul smells on your clothes.

Good rewetting properties

Designed to have better washed off (build up can cause yellowing in clothes) and good in absorbing moisture away from our body.

Eco-friendly

Use plant-based surfactant, biodegradable, care for environment.