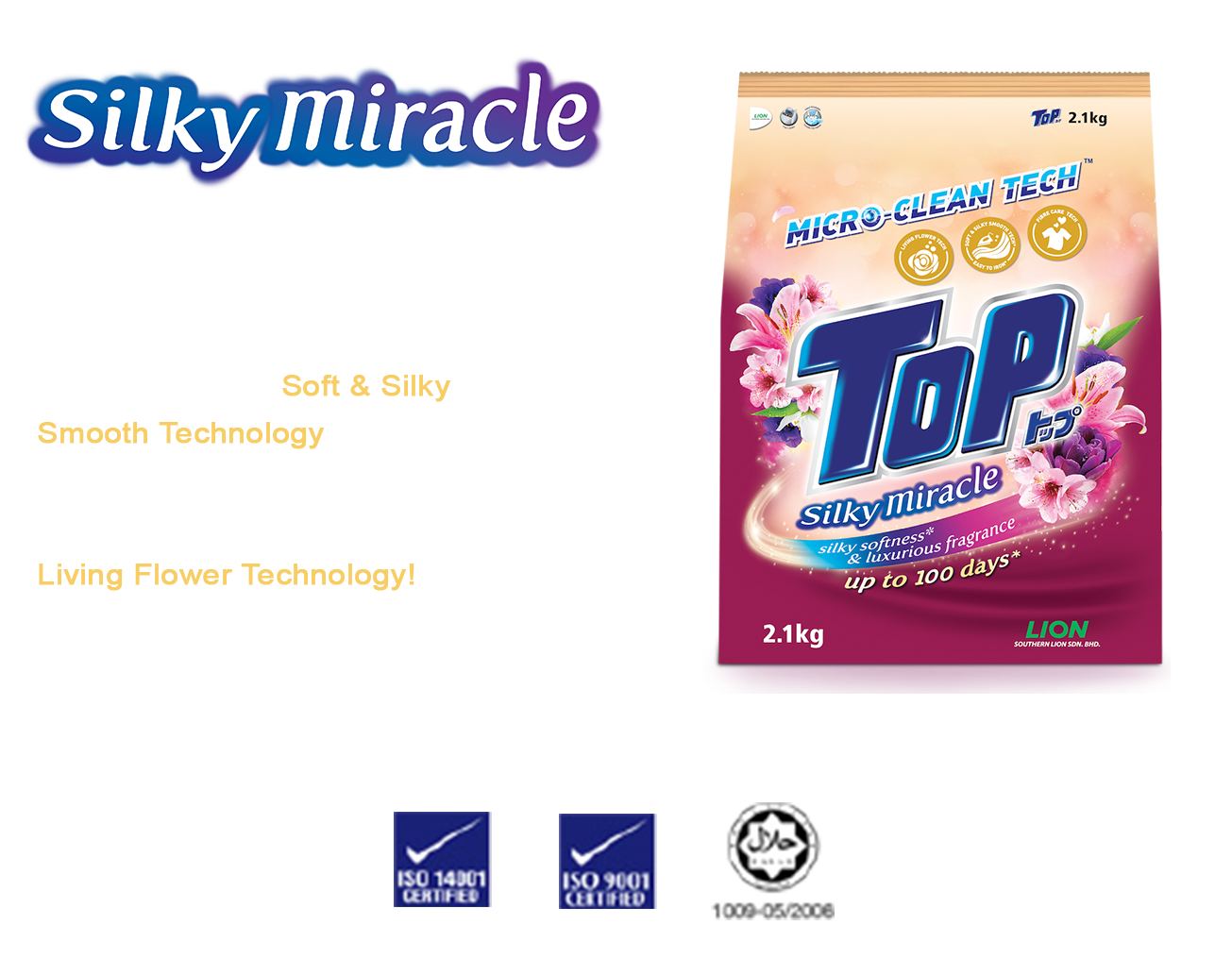 Powder Detergent
Formulated with
Soft & Silky Smooth Technology
which make ironing easy and also enchanting your senses up to 100 days* with luxurious fragrance from
Living Flower Technology
!
Available in 750g, 2.1kg & 3.6kg.
Wonderous scents from Living Flower Technology are captured in sustainable ways for a luxuriously enticing scent experience and enchanting your senses up to 100 days* with Scent Micropods.
Ironing made easy, with Soft & Silky Smooth Tech* that makes fabric smoother and comfortably softer.
Formulated with advanced Japanese Fibre Care Tech, clothes kept clean and protected through washes, so your clothes will last and stay newer for longer!
Other Variants
HOW DOES ANTI-SEBUM WORKS?
TOP with Anti-Sebum Technology penetrates deeply into fibre cores to pull out sweat, body oil and trapped dirt in just one wash to ensure thorough cleaning.
Clothes washed with
ordinary detergent
Clean clothes (without sebum)
---
MICRO-CLEAN TECH IN ACTION