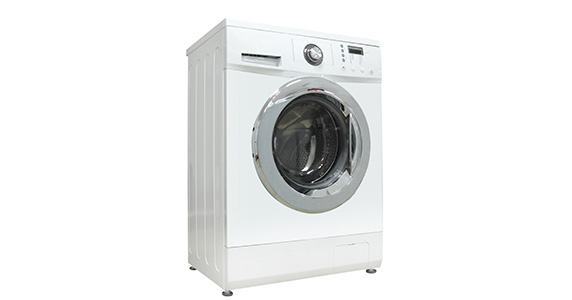 Front load washing machine may seem expensive at first compared to top load washing machine. Despite its price, it is extremely effective, eco-friendly and cost efficient while keeping your daily garments clean and fresh. Its high efficiency machinery allows you to save money on water and electricity in the long run. Even so, we believe you can save up a little bit more if you follow our tips and tricks for front load washers.
1. Use TOP Low Suds Detergent
Sealing the door after wash would encourage molds and mildews to grow. The front load washing machine can sometimes be a bit smelly, acquiring malodour from those unwanted creatures forming at the door area. Check the gasket just inside the door opening and remove any visible debris. You can also wipe it to speed the drying process.
2. Keep the door open when unused
Our specially formulated low suds detergent is perfect for front load washing machine and for a few types of top load washing machine (if it is high efficiency). It is designed to produce little amount of suds while removing the soils from the fabric completely. TOP Low Suds detergent contains environmental friendly plant based surfactant which produces low suds but highly effective while being carbon neutral and easily biodegradable. More importantly, our low suds detergent is also equipped with amazing features like Anti Mite-Dust, Anti Malodour and Anti Bacteria.
3. Leave the dispenser drawer out when unused
Similar to the 'keeping door seal open' method, you should always leave the dispenser drawer out when the front load washer is not operating. Those vile creatures, molds and mildews would start breeding in the dispenser if it is wet.
4. Run the machine cleaning cycle regularly
Sometimes, keeping everything dry does not completely keep those molds and mildews from attacking your front load washers. So, you should regularly run the machine cleaning cycle to prevent them from completely invading your machinery. Use specially designed machine cleaner to help prevent them from forming within your washer.
5. Use hot water to wash
Cold-water is great for a highly energy efficient laundry session, but the residue may accumulate within your washing device. Occasional usage of hot water for laundry session will help. Let the hot water wash within your front load washing machine and blast away those residue from previous sessions.
6. Check your basket after every cycle
Laundry particles can get stuck in the washer's basket of front load machine. Small garments like socks can be stuck at a hard-to-reach spot in your machine. Check the basket carefully after each session. The worst thing that will happen if this is neglected is the awful breeding encouragement to molds and mildews.