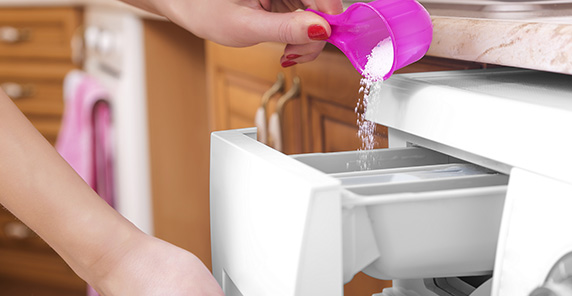 Here's a myth
Suds is a representation of cleaning power. It's not, even though most would agree to that statement. Unfortunately, we all have been brought up to view suds in that manner. The thing that people are sceptical about when it comes to low suds detergent is the thought of low quality cleaning result.
The Truth
Regular Detergent is suitable for top load washing machine because it is designed to get rid of suds through high water usage during wash and rinse cycle.
TOP Low Suds Detergent
TOP Low Suds Detergent is fairly new but it is one of the leading brands in the low suds detergent market, formulated to produce less suds and gentle towards front load machine's drum. TOP Low Suds Detergent is also equipped with amazing features like Anti Mite-Dust, Anti Malodour and Anti Bacteria.
Features
You are guaranteed to have a highly effective detergent with our TOP Low Suds Detergent as it features Anti Mite-Dust with the ability to remove 99.9% of mite dust. Mite dust is not just a mere dust, it consists of the droppings and dead bodies of dust mites which can be easily found practically anywhere within your house dust. The enzymes and proteins within the mite dust are potent antigens. Similarly, the stains and soils swarming with filthy bacteria should be removed promptly. Those unwanted things from your garment can be eliminated with TOP Low Suds Detergent. It is formulated with the power to remove 99.9% of bacteria. Furthermore, TOP Low Suds Detergent is designed to remove the bad odour and gives a fresh and fragrant smell even when your laundry has yet to dry. You won't have to re-do your laundry when the weather is not accommodating to your fine needs. Even without watching the white bubbles floating in your washing machine, you can still enjoy a thoroughly cleaned laundry.